The Referencedragon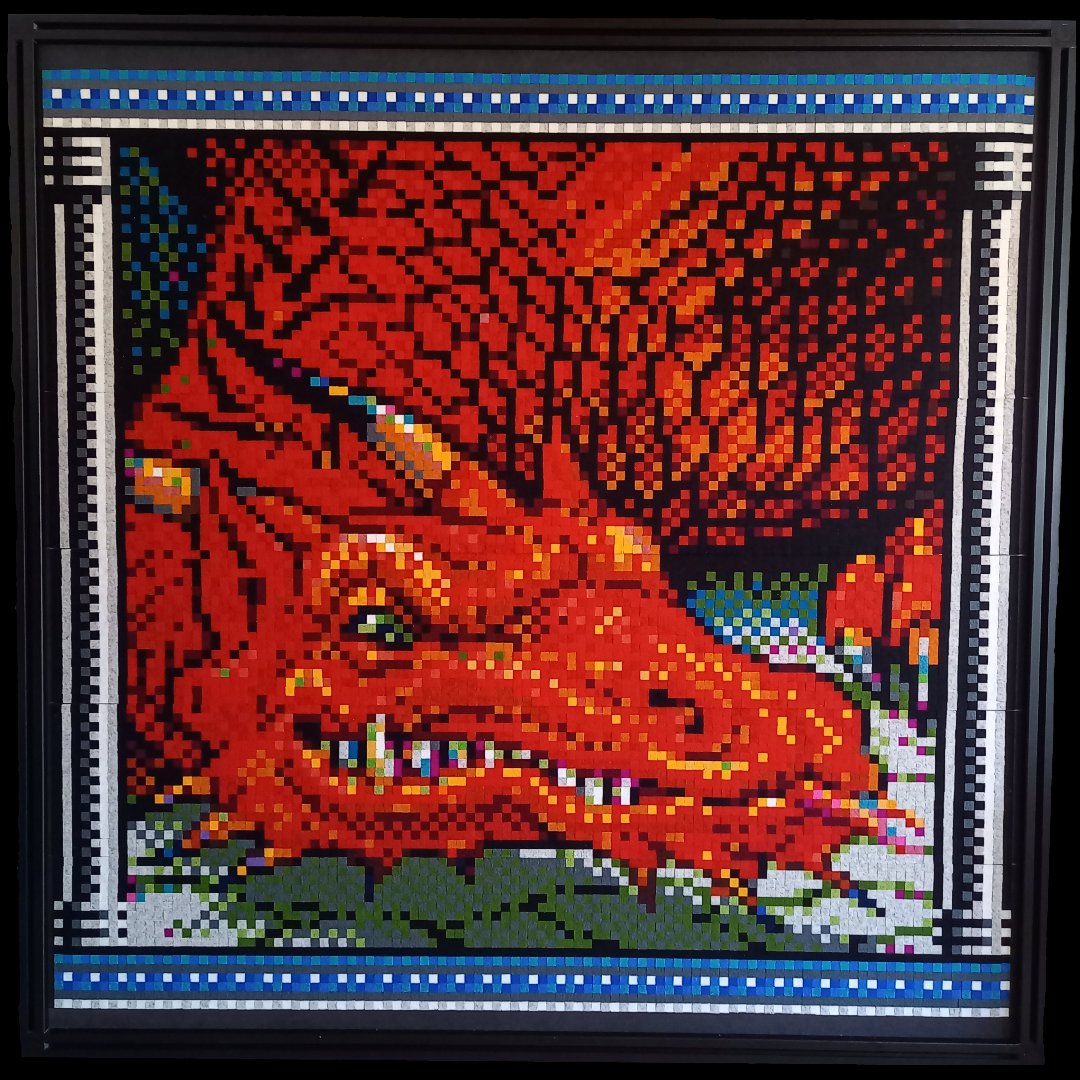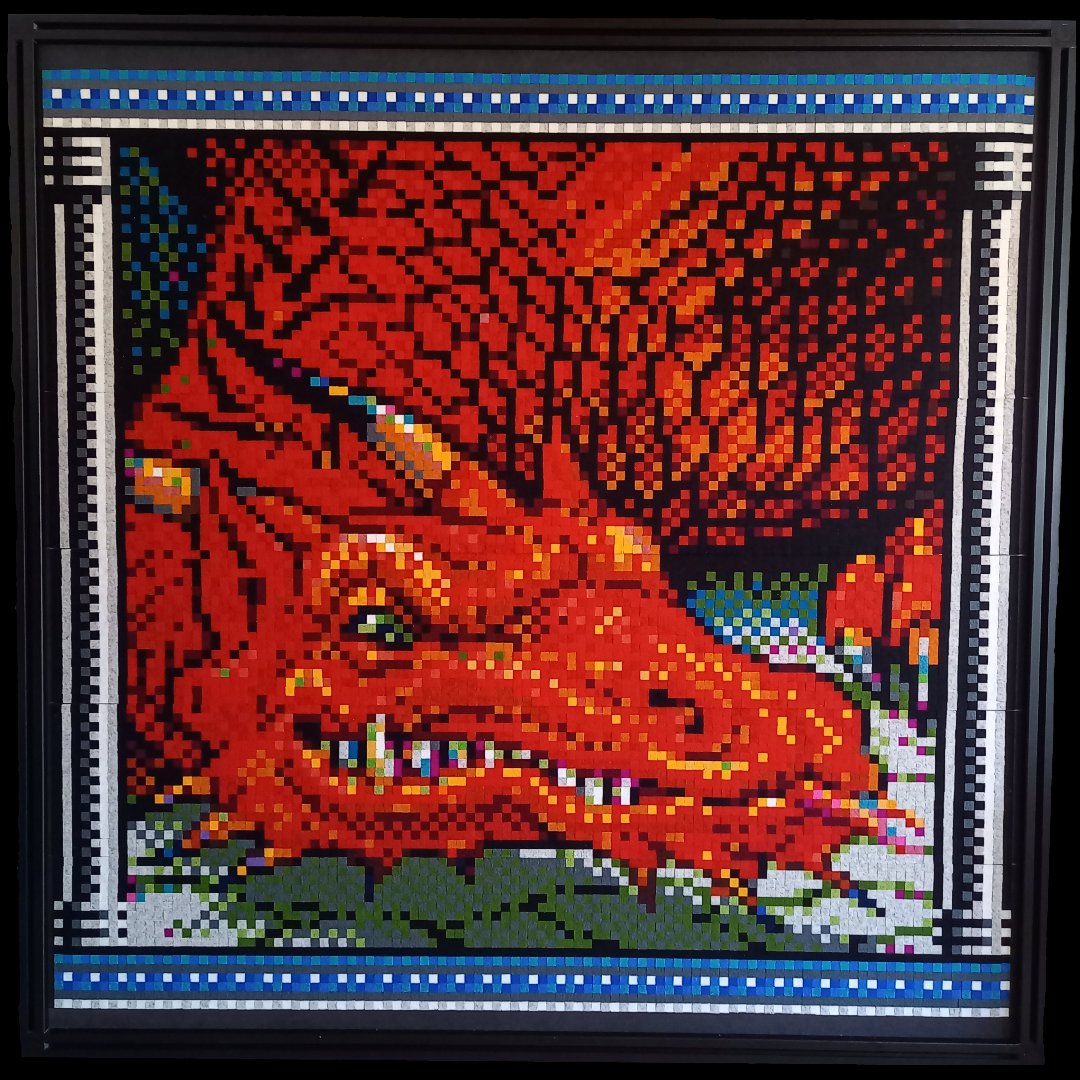 The reference dragon was my attempt to transfer parts of the virtual world of digital pixels into the so-called real world.
The motif is a dragon from the 90s Advanced Dungeons & Dragons computer role-playing game Champions of Krynn.
In the Amiga version, the images shone with up to 32 colors.
The picture is 104 x 102 pixels in size and also includes the "frame" of the user interface. This means the dragon itself is about 10% smaller.
In the gallery you find the computer generated image of this dragon, where I adjusted the two main red tones and a blue tone from the eye for better distinctiveness.
As you can see in the video, the felt tiles are glued to 6 black medium-density fibreboards, each with 17 rows of 104 pixels. These panels then fit into a 45 mm aluminium groove profile with a 10 mm groove. I then decided on a square construction so that the frame ends up measuring 171 cm x 171 cm x 4.5 cm. The weight is about 34.6 kg.
Despite careful work, it could not be avoided that there was a slight overhang of a few millimetres. In order to avoid this in the future, I plan to design pictures with a height greater than 50 pixels in two parts. The upper panel is then felted from bottom to top and the lower one from top to bottom. This way, the felt will seamlessly touch the edge.
If you have any inquiries or suggestions about a motif, please note the following:
Minimal size: 20 px x 20 px

Maximal size: 100 px x 100 px

At max 32 colours

A colour palette that is not too monotonous

It is best to have an even number of pixels, at least for the height
All new felt images are planned with 10 mm x 10 mm panels and a 30 mm groove profile with a 8 mm groove to simplify shipping options. This is a scaling of 2/3 compared to the reference dragon.
The design of the panels and the frame is such that there should be 10 mm (= felt width) between the felt and the frame. For the reference dragon, the distance to the top and bottom is higher, as mentioned, because the frame is square, and 15 mm to the left and right.


Here is another picture of the dragon how it is hanging in my apartment. Very imposing.


Here is a picture of the eye of the crafted dragon.


Here is a picture of the eye of the generated dragon.
I replaced the blue with a lighter one and adjusted a few reds for better contrast.